About
Dr (TCM) Attilio D'Alberto
On this page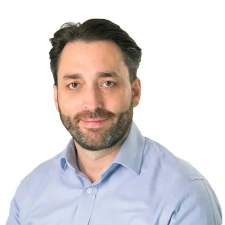 I'm a traditional acupuncture expert. I have my own acupuncture style, developed after practising for over 19 years and having learnt different styles of acupuncture developed from ancient techniques.
I am passionate about acupuncture and Chinese medicine, the awareness it gives me and how I can use that to show people how to improve their health. I use fine needles to make it as painless as possible.
I blend ancient theories of Chinese medicine with modern and alternative medicine to give a deep insight into illness and disharmony within my clinical practice. I then use several complementary medicine treatment strategies to tackle the problem allowing for a quicker recovery.
I believe it's important to explain to people what's going on with them and the disharmony they have, as it empowers them. This allows us to work consciously together to improve health.
Qualifications
Doctor of Traditional Chinese Medicine (Beijing)
BSc (Hons) Traditional Chinese Medicine
Diploma in acupuncture during pregnancy
Diploma in Dr Tan and Master Tung acupuncture
I was properly trained in China and graduated in 2004 from the world famous Beijing University of Traditional Chinese Medicine with a Bachelor of Medicine and from Middlesex University in London with a BSc (Hons) in Traditional Chinese Medicine (TCM).
This full time, 5 year degree included extensive study of western medicine, 3 years clinical experience at Asante Academy and Whittington hospital in London as well as 6 months internship at two of the largest hospitals in Beijing, China; Zhong Ri hospital and Xi Yuan hospital. It is considered to be the most comprehensive traditional Chinese medicine degree program in the UK and Europe.
Since graduating in China, I have continued to learn from worldwide acupuncture experts, such as the classical acupuncture master Dr Tan, Master Tung points, the obstetrics pioneer Debra Betts.
Affiliations
Experience
Over the last 20 years, I have seen the effectiveness of acupuncture and have gained extensive experience in treating people for a wide range of complaints ranging from infertility, miscarriage, treating chronic pain, anxiety, depression, digestive problems, skin complaints, stress and other health problems for long term relief.
In my treatments I use a mixture of acupuncture, lifestyle, food therapy, herbal medicine, cupping and moxibustion.
I believe that problems can originate from a variety of different sources. I use my awareness and experience in tracing back the origin of a problem and tackling it there, which gives a deep level of treatment.
Achievements
I've had various acupuncture research articles published in peer review medicals journals, academic journals and healthcare magazines.
I am a successful published author, with self-help books explaining how to increase your chances of having a baby.
I have various podcasts avaialbe on iTunes, Spotify, Google and TuneIn.
Interview with Dr (TCM) Attilio D'Alberto
Watch an interview with me where I answer commonly asked questions about myself and acupuncture.