Acupuncture in Twickenham, London Borough of Richmond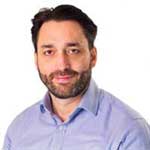 Acupuncture treatment originates from traditional Chinese Medicine (TCM) and ancient Chinese culture. It is thousands of years old. It uses a holistic approach to treat a wide range of health problems and improve general health. It isn't painful like most people imagine. I use very fine pins, not syringes so you'll hardly feel anything. The pins go into deep tissue and not into blood veins.
It is an effective treatment for a lot of health problems. Researchers have confirmed and proven its health benefits.
A lot of people in the London Borough of Richmond find the use of traditional holistic treatment is effective for their pain without it being painful. It's perfectly safe even in pregnancy.
Choosing the right acupuncturist in Richmond and Twickenham for you
Choosing a Richmond acupuncturist is very much a personal choice. There are certain traits that you would expect to see in order to give you the best healthcare. They include:
They see you and not just your condition
They should see you as a person and not just the health issues you have. You are a lot more than your health problems issues. They should see all aspects of your health, both emotionally, mentally as well as physically. In that way, they will see all of you and can then treat all of you.
I tend to look at the bigger picture, the person's health problem and their overall health. Treating both helps the health problem and makes sure that it's less likely to return.
They offer a tailor made treatment plan
They should offer a tailor made treatment plan that suits your needs and not theirs. Treatment should be explained with a strategy plan of getting you well again.
I explain to all my patients what I see is wrong with them and then advise a course of action which includes the treatments I offer as well as diet and lifestyle optimisation advice.
They should be professionally regulated
Ideally, they should be a member of the British Acupuncture Council (BAC), which upholds professional standards and should not practice western medical accupuncture. They should specialise in accupuncture and practice traditional Chinese medicine.
I am fully qualified and a member of the British Acupuncture Council, the largst governing body in the UK for acupuncture.
Dr (TCM) Attilio D'Alberto
Dr (TCM) D'Alberto graduated from Beijing University of Traditional Chinese Medicine with a BSc (Hons) in Traditional Chinese Medicine after completing their 5 year full time degree, which also has a strong basis in western medicine. He does not practice 5 Element acupuncture, which is a modern, western invention.
He has over 20 years' of clinical experience and has helped hundreds of people with a wide range of health problems including women health, fertility, IVF and pregnancy and pain. He treats a wide range of conditions using traditional acupuncture and other style of acupuncture.
Interview
Watch my video below where I introduce myself and answer commonly asked questions about Chinese medicine.
Twickenham Acupuncture Clinic, London Brough of Richmond
The acupuncture clinic is located in central Twickenham. I am able to serve a wide range of surrounding areas including Strawberry Hill, Hampton, Marble Hill, Teddington, Richmond, Hounslow, St Margarets and Harley Street.
Balanced Body Clinic
96 Heath Road
Twickenham
London Borough of Richmond
TW1 4BW
United Kingdom
Opening times
Tuesday - 10am to 8pm
Thursday - 10am to 8pm
Map location
Parking
There is pay and display parking in front of the clinic on Heath Road. Parking is free from 6.30pm.
Reviews
Read more patient reviews on Google.
As Featured in