Expert acupuncture in Wokingham, Berkshire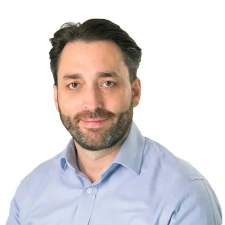 On this page
1. About
Dr (TCM) Attilio D'Alberto provides expert acupuncture in Wokingham, Berkshire to treat a wide range of health problems with over 22 years experience.
2. How acupuncture works
Acupuncture works by regulating the body's flow of energy and bodily fluids such as blood flow and yin and yang in the body.
The acupuncture points are located across the whole body, from head to toe. Each acupoint is connected to another by a channel called a meridian. By stimulating specific points with a acupuncture pin, it elicits a healing response within the body.
Scientific evidence suggests that it works by regulating neuromodulation, such as vagus nerve stimulation and has been used for inflammation control and uses body natural pain killers for pain treatment. It also stimulates the immune system to produce a healing response.
3. Benefits of acupuncture
Research has shown that acupuncture can benefit by:
There is research published on the National Institute of Health website that supports the use of acupuncture in the treatment of various health problems.
4. Is acupuncture painful?
Generally no, acupuncture isn't painful. The acupuncture pins are so fine, like the width of a hair. You can fit 20 acupuncture pins into 1 syringe!
Some people may feel the acupuncture pins go in, but it's not painful, you just notice it, like a little prick and others will feel nothing. The needle is inserted very quickly. Once the needle is in, you may feel a dull ache or a tingling sensation, which is normal or nothing at all.
5. Acupuncturist in Wokingham, Berkshire
Dr (TCM) D'Alberto studied traditional Chinese medicine (TCM) for five years, full time and graduated from Middlesex University in the UK.
Dr (TCM) D'Alberto is able to help with a wide range of conditions including anxiety, depression, pain, stress and infertility (including during IVF treatment). I am author of My Fertility Guide and My Pregnancy Guide and specialises in fertility acupuncture and IVF acupuncture treatments.
Dr (TCM) Attilio D'Alberto is a member of the British Acupuncture Council (BAC) and practices traditional Chinese acupuncture and not 5 Element acupuncture.
Interview with the acupuncturist
Watch my interview where I introduce myself and talk about acupuncture and my education.
6. Wokingham Acupuncture Clinic
Wokingham acupuncture clinic is located in the heart of Wokingham town centre, Berkshire two doors down from The Crispin pub, opposite Wokingham library.
I am able to serve the local areas of Ascot, Bracknell, Camberley, Crowthorne, Finchampstead, Henley, Maidenhead, Reading, Sandhurst, Twyford, Windsor and Winnersh.
Address
Wokingham Therapy Clinic
49 Denmark Street
Wokingham
Berkshire
RG40 2AY
United Kingdom
Opening times
Tuesday - 9am to 7pm
Friday - 9am to 7pm
Map location
Parking
The nearest parking is the pay and display car park opposite Wokingham Therapy Clinic on Denmark Street car park, Wokingham, Berkshire.
7. Reviews
Read my acupuncture reviews on Google.
8. Book online
Click the button below to schedule an initial acupuncture consultation. If you have any questions, please contact me or schedule a free telephone consultation.
Schedule Appointment
Book your first acupuncture session online and get £5 off!
(Normal price £75)