Acupuncture clinic in Wokingham, Berkshire
Differing levels of education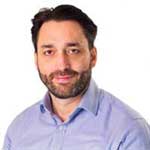 Most people are unaware that there are varying levels of education into acupuncture outside of China, ranging from weekend courses to three years part time to five years full time.
This is because acupuncture treatment is not regulated in the UK. I have studied acupuncture and Chinese herbal medicine for five years and graduated from Beijing university in China with a BSc (Hons) in traditional Chinese medicine. So you can feel confident that I practice the traditional form of acupuncture from China.
Most people think acupuncture is the same everywhere when it's anything but, so choose your acupuncturist carefully. Don't be afraid to ask where they graduated from, how long they studied for and how long they have been practising.
The importance of Chinese herbs
Most people are also unaware of the benefits of Chinese herbs, which are often more powerful. In China, people opt for herbs first before trying acupuncture, however in the West it's the reverse.
This is probably because acupuncture gets more media coverage and research. Unfortunately, most acupuncturists in the UK don't practice herbal medicine, however I do and can prescribe you a tailor made herbal formula to treat a variety of health problems.
Dr (TCM) Attilio D'Alberto
Dr (TCM) Attilio D'Alberto practices traditional Chinese medicine from his own private clinic in Wokingham, Berkshire. He is a member of the British Acupuncture Council and practices traditional acupuncture and not 5 Element style.
Dr (TCM) D'Alberto is able to help with a wide range of health problems including anxiety, depression, pain, stress and infertility. He believe that pain is bad for business so uses very fine needles.
Wokingham Therapy Clinic is the only alternative and complementary therapy clinic in central Wokingham. It is located in the heart of Wokingham town centre near The Crispin pub, opposite the library. It's been established for over seven years.
The clinic is a cosy and warm in a old Victorian cottage that offers a professional, warm and friendly service to the surrounding community of Wokingham, Berkshire as well as Crowthorne, Reading, Sandhurst, Finchampstead, Bracknell, Windsor and Ascot.
Wokingham Therapy Clinic offers a fresh, light and professional treatment facility for various healthcare problems.
Interview
Wokingham Acupuncture Clinic
Located in the heart of Wokingham, I am able to serve the local areas of Crowthorne, Camberley, Bracknell, Finchampstead, Ascot, Reading, Henley, Sandhurst, Windsor and Maidenhead.
Wokingham Therapy Clinic
49 Denmark Street
Wokingham
Berkshire
RG40 2AY
0118 979 3109
United Kingdom
Opening times
Tuesday - 10am to 8pm
Wednesday -10am to 8pm
Friday - 10am to 8pm
Wokingham map location
Parking
The nearest parking is in Denmark Street car park opposite.