Online Chinese herbal clinic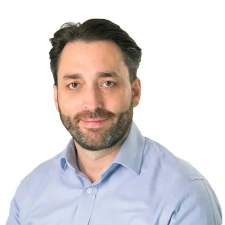 Chinese herbal medicine is thousands of years old. It is a holistic system that's designed to treat a wide range of health problems and improve physical and emotional well-being.
Telemedicine
Choosing an online Chinese medicine doctor is very much a personal choice. However, there are certain criteria that you would expect to see in order to give you the best treatment possible.
They should be professionally qualified
Chinese herbalists should be members of the Association of Traditional Chinese Medicine (ATCM), of which I am a member.
They should have several years of experience
I have over 20 years clinical experience in treating a wide range of health problems including infertility, pain and stress disorders such as anxiety as well as overall health.
Remote Chinese herbal medicine
Chinese herbs for fertility and assisted conception uses a holistic approach to increase the success rates of having a baby and treat male and female infertility. My unique and effective treatments greatly increase the success rates of conceiving naturally. Chinese herbal medicine has been proven in numerous research studies to help couple conceive naturally and women with polycystic ovarian syndrome (PCOS).
Dr (TCM) Attilio D'Alberto
I graduated from the world famous Beijing University of Traditional Chinese Medicine in China with a doctorate in traditional Chinese medicine after completing their 5 year full time degree program, which had a strong basis in western medicine.
I practice traditional Chinese medicine and have over 20 years of clinical experience in treating a wide range of health problems including infertility, pain, hay fever, stress, anxiety, general health conditions, etc.
Watch my video below where I introduce myself and answer commonly asked questions about Chinese medicine.
Opening times
Tuesday to Friday - 9am to 7pm
Book an appointment
Click the button below to book an appointment. If you have any questions, please contact me or schedule a free telephone consultation.
Schedule Appointment