Acupuncture Bracknell - acupuncture clinic in Bracknell, Berkshire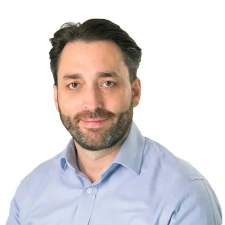 Dr (TCM) Attilio D'Alberto provides acupuncture in Bracknell to treat a wide range of health problems with over 20 years experience
Acupuncture is an ancient system of medicine that originated in East Asia thousands of years ago.
Most people are unaware that there are varying levels of education into being an acupuncturist outside of China, ranging from weekend courses (physios) to three years part time (5 Element acupuncturists) to five years full time (my level).
Bracknell acupuncturist
Dr (TCM) Attilio D'Alberto has been practicing acupuncture and Chinese herbal medicine for over 20 years. He is a member of the British Acupuncture Council (BAC) and practices traditional acupuncture and not 5 Element style.
Dr (TCM) D'Alberto studied traditional Chinese medicine (TCM) for five years and graduated from Beijing University in China.
Dr (TCM) D'Alberto is able to help with a wide range of conditions including anxiety, pain, stress and infertility. He is author of My Fertility Guide and My Pregnancy Guide and specialises in fertility acupuncture and IVF acupuncture treatments.
Interview with the acupuncture expert
Watch my interview where Dr (TCM) D'Alberto introduces myself and talks about the treatments he offers.
Bracknell Acupuncture Clinic
Located near Bracknell, I am able to serve the local areas of Crowthorne, Camberley, Bracknell, Finchampstead, Ascot, Reading, Henley, Sandhurst, Windsor and Maidenhead.
49 Denmark Street
Wokingham
Berkshire

RG40 2AY
United Kingdom
Opening times
Tuesday - 9am to 7pm
Friday - 9am to 7pm
Book an appointment
Click the button below to book an appointment. If you have any questions, please contact me or schedule a free telephone consultation.
Schedule Appointment
Parking
The nearest parking is the pay and display car park oppisite the clinic on Denmark Street car park, Wokingham, Berkshire.
Reviews
Read more patient reviews on Google.
Book your first acupuncture session online and get £5 off!
(Normal price £75)