Acupuncture Crowthorne - acupuncture clinic in Crowthorne, Berkshire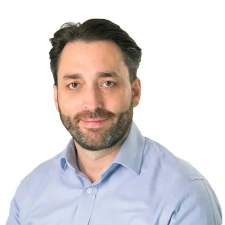 Dr (TCM) Attilio D'Alberto offers traditional acupuncture in Crowthorne to treat a wide range of problems with over 20 years experience.
Acupuncture is an ancient system of medicine that originated in East Asia thousands of years ago. It is still practiced today in China, Korea, Japan, Vietnam and other countries in Asia.
Most people are unaware that acupuncture is not regulated in the UK. Physiotherapists, chiropractors and even massage therapists can perform acupuncture on a person after undertaking a short course. Rest assured that my acupuncture training is extensive and completely a five-year, full-time degree program in Beijing, China.
Crowthorne acupuncturist
Dr (TCM) Attilio D'Alberto has been practicing acupuncture for over 20 years and practices from his own private clinic in Wokingham, near Crowthorne in Berkshire. He is a member of the British Acupuncture Council (BAC) and practices traditional acupuncture and not 5 Element style.
Dr (TCM) D'Alberto is able to help with a wide range of conditions including depression, pain, stress and fertility.
Interview with the expert
Watch my interview where I introduce myself and talk about the treatments I offer.
Crowthorne Acupuncture Clinic
Located in the heart of Wokingham, near Crowthorne.
49 Denmark Street
Wokingham
Berkshire

RG40 2AY
United Kingdom
Opening times
Tuesday - 9am to 7pm
Friday - 9am to 7pm
Book an appointment
Click the button below to book an appointment. If you have any questions, please contact me or schedule a free telephone consultation.
Schedule Appointment
Parking
The nearest parking is the pay and display car park oppisite the clinic on Denmark Street car park, Wokingham, Berkshire.
Reviews
Read more patient reviews on Google.
Book your first acupuncture session online and get £5 off!
(Normal price £75)