Acupuncture in Ealing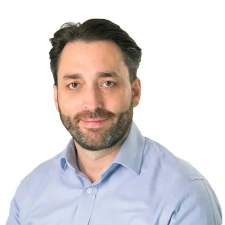 Acupuncture originates from ancient Chinese Medicine and is thousands of years old. It is a holistic system that's designed to treat a wide range of health problems and improve physical and emotional well-being.
Finding the right acupuncturist in Ealing
Choosing an acupuncturist in Ealing is very much a personal choice. However, there are certain criteria that you would expect to see in order to give you the best treatment possible.
They should be professionally qualified
Acupuncturists should be members of the British Acupuncture Council (BAC) and the Association of Acupuncture Clinicians (AAC), of which I am a member of both.
They should have several years of experience
I have over 20 year's clinical experience in treating a wide range of health problems including infertility, pain and stress disorders such as anxiety as well as overall health.
Fertility acupuncture Ealing
Acupuncture for fertility and assisted conception uses a holistic approach to increase the success rates of having a baby and treat male and female infertility. My unique and effective treatments greatly increase the success rates of conceiving naturally. Chinese medicine has been proven in numerous research studies to help couple conceive naturally and women with polycystic ovarian syndrome (PCOS).
My fertility treatments can also help to ensure a health pregnancy and a easier labour experience. My fertility treatments are not painful like most people imagine as I use very fine pins, so you will hardly feel anything.
I've published a self-help book for couples trying to get pregnant naturally titled My Fertility Guide, which provides an incredible amount of fact-based information to increase your chances of conceiving and get pregnant naturally.
I have an advanced knowledge of the causes of infertility and know what changes to need to make to your lifestyle and diet to enhance egg quality and male fertility issues such as poor motility, morphology and sperm count. My fertility expert advice has been published in The Telegraph, Men's Fitness and Train, to name but a few.
Pain relief in Ealing
Research has shown that when specific acupuncture points are stimulated with a fine needle for 30 minutes, it elicits a healing response and regulates nerve function in that area, causing the nerve signals to move correctly and relieve pain.
Dr (TCM) Attilio D'Alberto
I graduated from the world famous Beijing University of Traditional Chinese Medicine in China with a doctorate in traditional Chinese medicine after completing their 5 year full time degree program, which had a strong basis in western medicine.
I practice traditional Chinese acupuncture rather than 5 Element, which is a modern style, that most acupuncturists in Teddington practice. I have over 20 years of clinical experience in treating a wide range of health problems including infertility, pain, hay fever, stress, anxiety, general health conditions, etc.
Watch my video below where I introduce myself and answer commonly asked questions about Chinese medicine.
Ealing Acupuncture Clinic
My acupuncture clinic is located within The Soma Room in central Ealing.
Opening times
Monday - 9am to 2pm
Schedule Appointment
Map location
Parking
There is pay and display parking in Springbridge car park adjacent.
Book your first acupuncture session online and get £5 off!
(Normal price £85)
As Featured in