Acupuncture in Wimpole Street, London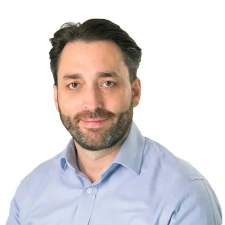 Acupuncture originates from ancient Chinese Medicine and is thousands of years old. It is a holistic system that's designed to treat a wide range of health problems and improve physical and emotional well-being. I use very fine pins, which makes it less painful, so you will hardly feel anything.
It is an effective treatment for a lot of health problems. Researchers have confirmed and proven it works.
A lot of people in London find the use of traditional acupuncture is effective for their health problem without it being painful. It's perfectly safe when given by a qualified and experienced acupuncturist.
Finding the right acupuncturist in London
Choosing an acupuncturist in London is very much a personal choice. There are certain traits that you would expect to see in order to give you the best treatment.
They should be an expert
They should be London's leading acupuncture expert and Chinese herbalist who is highly experienced and has written many academic papers and books.
Most acupuncturists in London charge a lot of money! So you should make sure that you choose one who is an actual acupuncture expert as this can influence the effectiveness of treatment. I'm an expert in traditional acupuncture, having developed my own style after decades of practice and learning other styles.
They should be professionally qualified
Acupuncturists should be members of the British Acupuncture Council (BAC), the British Acupuncture Association (BAA) and the Association of Traditional Chinese Medicine (ATCM), of which I am a full member of all.
They should have several years of experience
I have over 19 year's clinical experience in treating a wide range of health problems including reproductive health, pain and stress disorders such as anxiety as well as overall health.
Fertility acupuncture London
Acupuncture for fertility and assisted conception uses a holistic approach to increase the success rates of having a baby and treat male and female infertility. My unique and effective treatments greatly increase the success rates of conceiving naturally. Chinese medicine has been proven in numerous research studies to help couple conceive naturally and women with polycystic ovarian syndrome (PCOS).
My fertility treatments can also help to ensure a health pregnancy and a easier labour experience. My fertility treatments are not painful like most people imagine as I use very fine pins, so you will hardly feel anything.
I've published a self-help book for couples trying to get pregnant naturally titled My Fertility Guide, which provides an incredible amount of fact-based information to increase your chances of conceiving and get pregnant naturally.
I have an advanced knowledge of the causes of infertility and know what changes to need to make to your lifestyle and diet to enhance egg quality and male fertility issues such as poor motility, morphology and sperm count. My fertility expert advice has been published in The Telegraph, Men's Fitness and Train, to name but a few.
IVF acupuncture
I work closely with other fertility clinics in Harley Street to provide the best support during IVF and I'm highly recommended. I have a detailed understanding of IVF procedures and protocols and know how to improve the success rates of IVF cycles.
IVF acupuncture has been shown in research to increase the success rates of the IVF cycle and have a positive effect upon pregnancy rates by increasing blood flow to the uterus.
Dr (TCM) Attilio D'Alberto
I graduated from the world famous Beijing University of Traditional Chinese Medicine in China with a doctorate in traditional Chinese medicine after completing their 5 year full time degree program, which had a strong basis in western medicine.
I practice traditional Chinese acupuncture rather than 5 Element, which is a modern style, that most acupuncturists in London practice. I have over 19 years of clinical experience in treating a wide range of health problems including infertility, pain, hay fever, stress, anxiety, general health conditions, etc.
Watch my video below where I introduce myself and answer commonly asked questions about Chinese medicine.
London Acupuncture Clinic
The clinic is located in Wimpole Street, London, W1, next to the Royal Society of Medicine. I serve a wide range of surrounding areas including Harley Street and Marylebone.
Schedule Appointment
Map location
Nearest underground station
The nearest tube stations are Bond Street (Central and Jubilee Line) and Oxford Circus (Victoria, Bakerloo and Central Line). Both are only a few minutes walk away.
Nearest bus stop
The following buses stop outside John Lewis, Oxford Street: 6, 8, 13, 15, 23, 73, 135, 137, 139 & 189.
Car Park
Short-term meter parking in surrounding streets and long-term car parking at NCP car parks in Cavendish Square and at the rear of Harley Street is available.
Book your first acupuncture session online and get £5 off!
(Normal price £95)
As Featured in